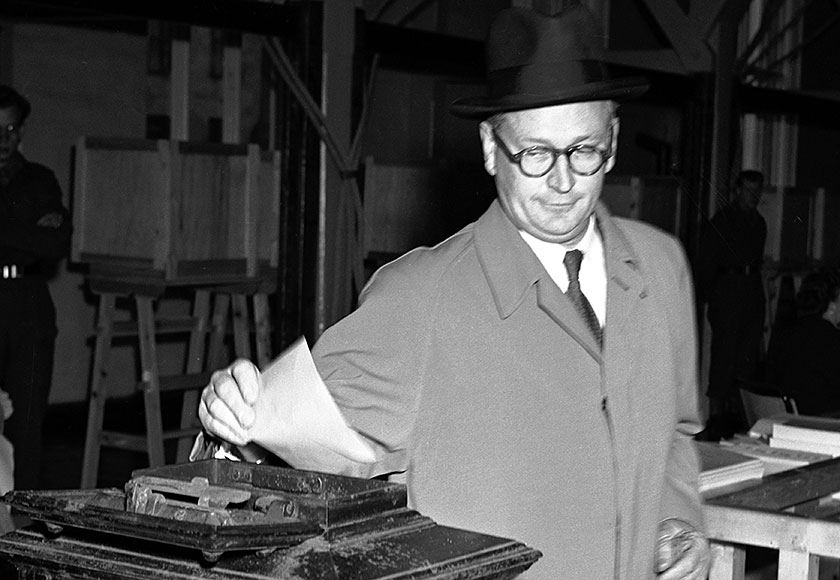 Parliamentary Elections
There are 169 seats or Members of the Storting, and parliamentary elections are held every four years. The Storting cannot be dissolved, and there is no opportunity to call for new elections within the four-year electoral term. There are no by-elections. The last Parliamentary Election was held on 13th September 2021.
Every Norwegian citizen aged 18 or older by the end of the election year has the right to vote in an election. Norway practises universal suffrage. With the exception of certain people that hold public office, everyone who is entitled to vote and who has lived in Norway for the last 10 years is eligible to stand for election to the Storting.
Proportional representation
The Norwegian electoral system is based on the principles of direct election and proportional representation in multi-member districts. Direct election means that voters vote directly for representatives of their district by giving their vote to an electoral list. Proportional representation means that the number of seats won by a party is, as far as possible, directly proportionate to the total number of votes received by each party in any given electoral district. Both political parties and other groups can put up lists at elections.
19 electoral districts
There are 19 electoral districts in Norway where voting takes place. The size and population of these 19 districts determines the number of seats each one has in the Storting.
Each district has an additional "seat at large". These seats are assigned to even out discrepancies between the number of votes received and the number of seats in the Storting. In order to compete for a seat at large, a party must obtain more than 4% of the national vote. By comparing the actual distribution of seats with what would have been the case if the country were one big electoral district, it is possible to determine which parties are under-represented. These parties are awarded seats at large in the districts where they were closest to winning an ordinary seat.
Read more about what happens after a Parliamentary Election.
Last updated: 14.09.2021 15:44