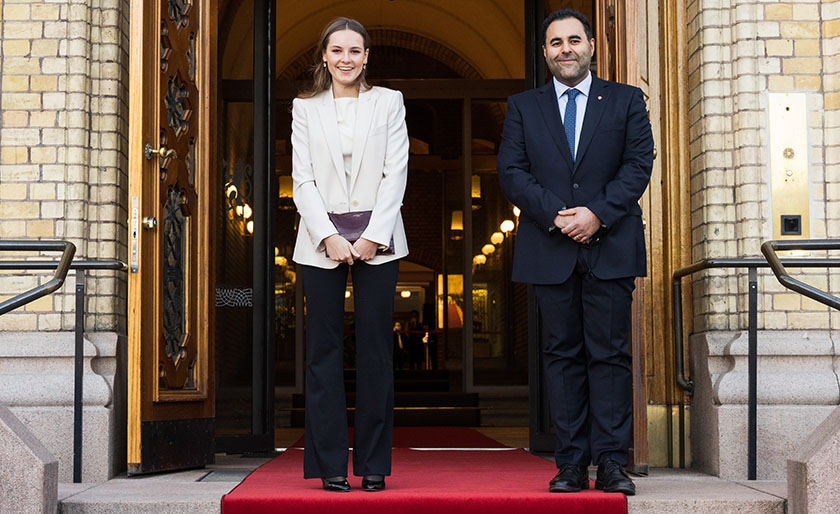 Princess Ingrid Alexandra visited the Storting
Her Royal Highness Princess Ingrid Alexandra paid an official visit to the Storting on Thursday 20th January in connection with reaching her age of majority.
The Princess was given an introduction to the work of the Storting by the Storting's President, Masud Gharahkhani (Labour Party). She also met Svein Harberg (Conservative Party), the Storting's First Vice President, and Maren Grøthe (Centre Party), who is currently the Storting's youngest MP.
The last time H.R.H. Princess Ingrid Alexandra came to the Storting in an official capacity was on 15th May 2014, when there was a memorial service in the Chamber to mark the bicentenary celebrations of the Norwegian Constitution.
His Royal Highness Crown Prince Haakon also visited the Storting on the occasion of reaching his majority in 1991.
See photos of the visit. All photos may be freely used provided they are correctly credited.
Last updated: 21.01.2022 10:38